Holiday World to Treat Online Fans to Kitty's Digital HoliWeen
SANTA CLAUS, IND.—–Holiday World's 2020 Season has come to a close, and the park is kicking off a new digital event this weekend called Kitty's Digital HoliWeen. Named after the lovable feline park mascot, fans can expect Halloween-themed recipes, activities, and an online scavenger hunt with a grand prize of two overnight stays in a cabin at Lake Rudolph and 2 Season Passes for Holiday World & Splashin' Safari's 2021 Season.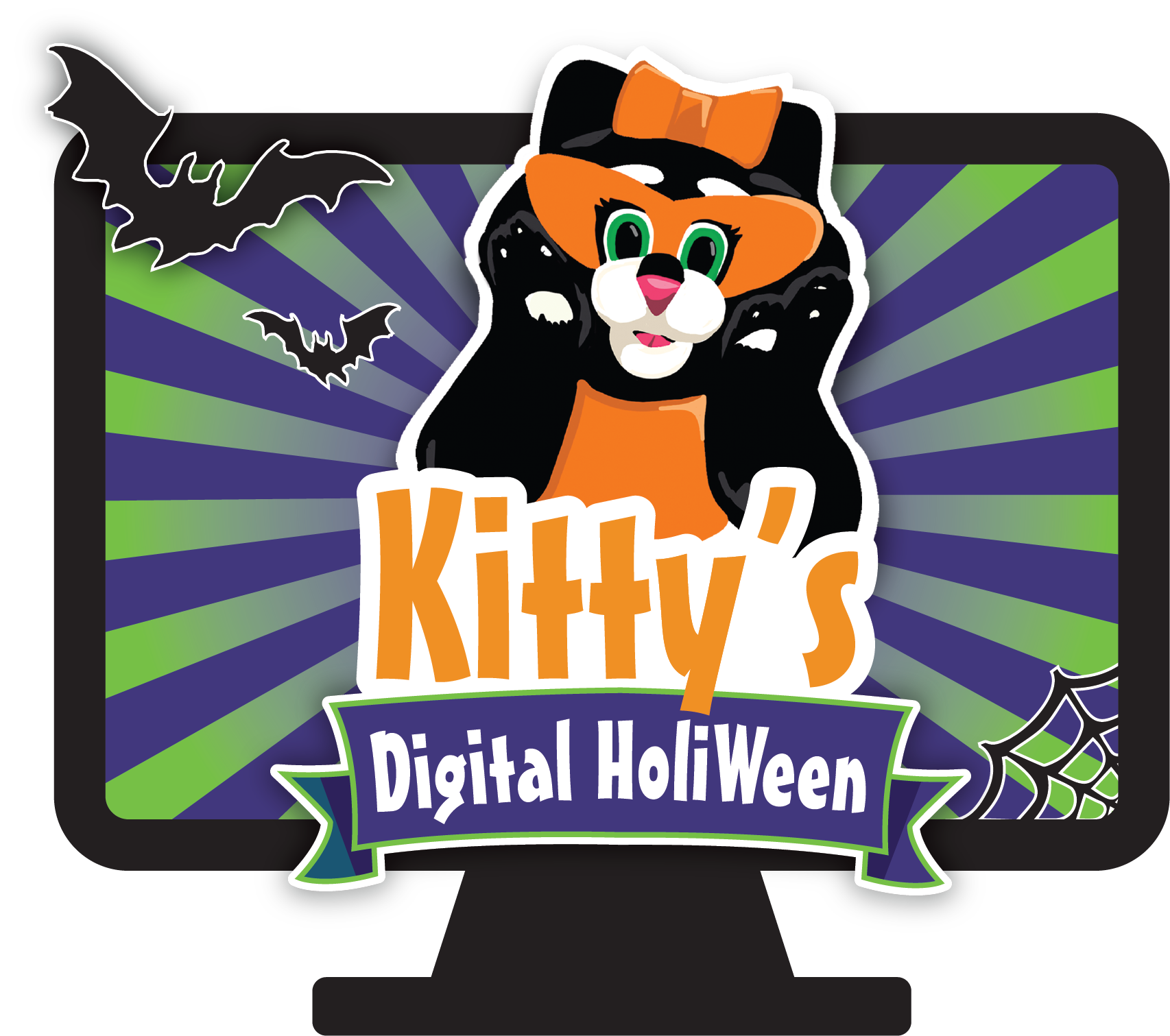 "Making the decision to end the season early was difficult, and we already miss the sounds of Guests in our park," says fourth-generation owner Leah Koch. "We hosted our Digital Opening Day back in May, and we received overwhelmingly positive feedback. We knew if we couldn't hold our Happy Halloween Weekends, we still wanted to provide some family-friendly fun!"
Follow along on Holiday World's social media accounts on October 10, 17, and 24 for fresh interactive content for all ages at 10 AM Central Time and content to close the day at 7 PM.
"We know that families are still looking for a safe way to have some fun together. Kitty's Digital HoliWeen is one way we can provide that fun and say 'Thank You,' to the Guests who came this season, as well as to the Guests who supported us from afar. We hope families enjoy these activities, and we're so excited to see everyone as we celebrate 75 years in 2021!" added Koch.
For an official schedule of the day's events visit HolidayWorld.com/KittysDigitalHoliween
?2021 Season Passes are on sale now; best prices are available through November 15.
Interviews by request by contacting Sabrina Jones at 812-453-2876.