Holiday World & Splashin' Safari Offer Thanksgiving To Go
SANTA CLAUS, IND.—-Holiday World & Splashin' Safari is now offering "Thanksgiving To Go." The park's famous Plymouth Rock Cafe Thanksgiving Dinner was featured last summer in People Magazine and is now available for the Thanksgiving holiday from America's First Theme Park.
"We're Thanksgiving experts here at Holiday World," says Fourth-Generation Owner Leah Koch. "Holiday World is the only park in the world where you can get Thanksgiving dinner any day we're open. This year we've decided to share our expertise with a simple-to-cook meal with our tastiest sides."
"Thanksgiving To Go" feeds up to 8 people and contains the following: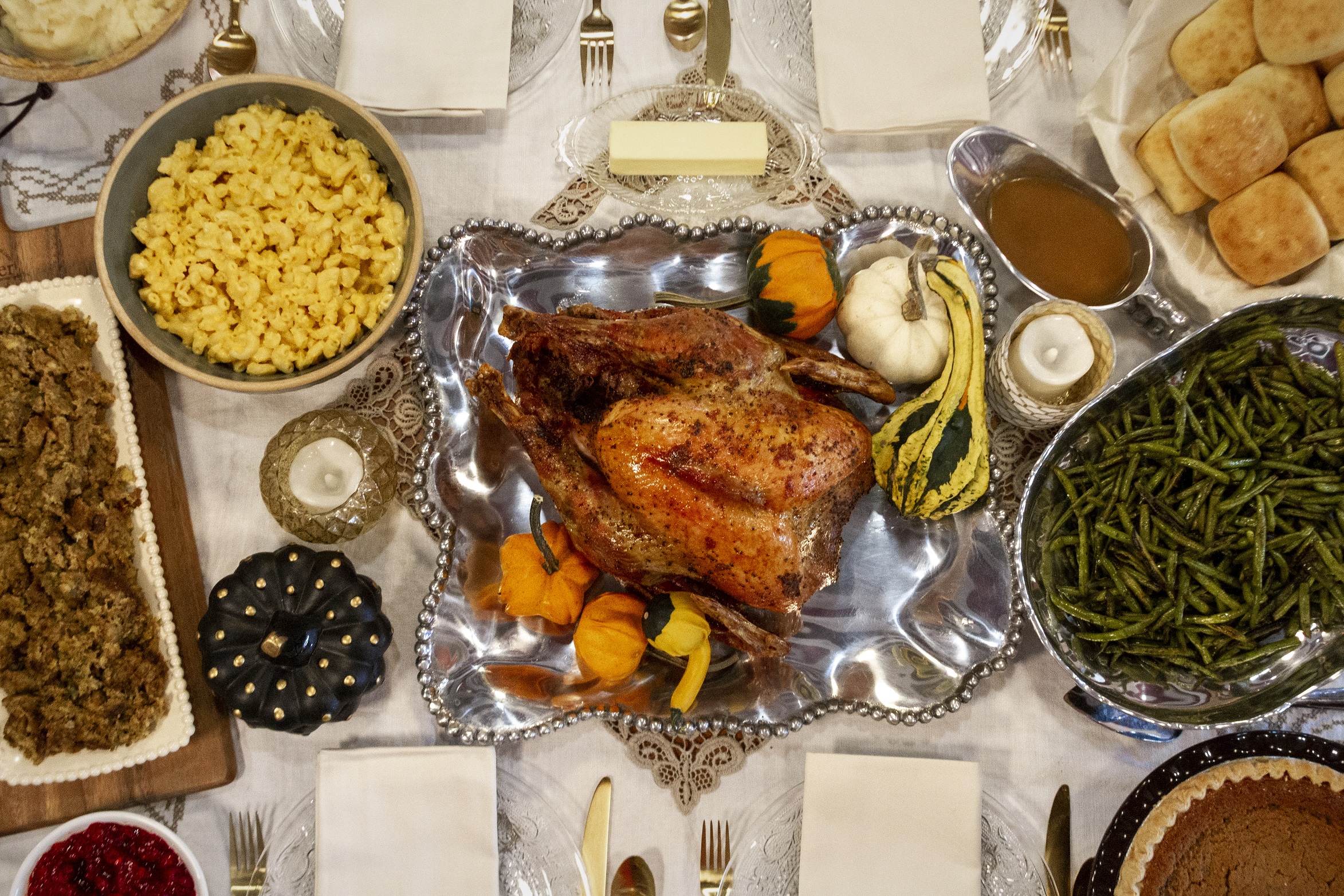 • One 12-14 pound Turkey pre-baked
• Turkey Gravy (32oz)
• Mashed Potatoes (3 lb)
• Stuffing (2.5 lb)
• Macaroni and Cheese (2.5 lb)
• Green Beans (2.5 lb)
• Cranberry Sauce (2.5 lb)
• Yeast Rolls (1 dozen)
• One Pumpkin Pie
Families may also add Sweet Potato Casserole, Pecan Pie, and extra sides when purchasing the Plymouth Rock Cafe meal.
Those interested can order the meal online at HolidayWorld.com/Thanksgiving for $149.99 and pick up at the front gate of the park Sunday, Nov. 22 through Wednesday, Nov. 25 between 2:00 PM-6:00 PM Central Time. Families traveling farther distances to pick up the meal are advised to bring coolers or ice.
"This year has been so unsettling, and many families may have to celebrate Thanksgiving a bit differently than normal tradition. We hope this simple Thanksgiving Dinner option will be a comfort for all families this year," adds Koch.
10% of profits from each meal will be donated to Tri-State Food Bank. The deadline to place orders is November 15.
2021 Season Passes are on sale now; the best prices are available until November 15. Holiday World is hosting Kitty's Digital HoliWeen with family-friendly, at-home Fall activities, treats, and prizes on Facebook Saturday, October 17, and Saturday, October 24. For more information, visit HolidayWorld.com/HoliWeen.
Interviews by request by contacting Sabrina Jones at 812-453-2876.